P.O.S. Express©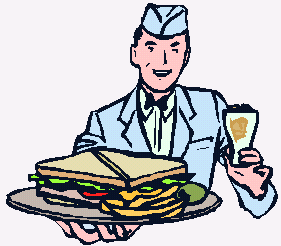 Happy days are here again!
P.O.S. Express was expressively designed to easily and centrally manage the school cafeteria.
In designing P.O.S. Express we worked very closely with food service personnel to provide features that benefit the food service director, head cashier, cashier, student and parents.
Key Benefits
PARENTAL BENEFITS
Ø
Monitor Account Balance &
Student Purchasing through
the Internet
Ø
No need for child to carry cash
Ø
Bonus dollars incentive plan
Ø
Automatic allergy notification
Ø
Automatic notification of student balances
Ø
Automated checkout line
Ø
Easily maintain Student accounts
Ø
Easy Free and Reduced student processing
Ø
Easily view/print student account history
Ø
Customizable station menus
Ø
Quick Meal – allows for express
processing of students
Ø
Provide allergy and other information at checkout
Ø
Easy student lookup by name, number or card
Ø
Shutdown processing – continue processing students
even if your network goes down
Ø
Easily take deposit at P.O.S.
Ø
Easy end of day processing
Ø
Easy checkout and end of day reporting
Maintain system wide pricing
Ø
Centralized station menu control
Ø
Data rolls up to administration for
reporting
Ø
Controls can be distributed to schools
Ø
Free and Reduced students centrally controlled
Ø
Bonus dollar incentive program
Ø
Easy end of day processing
Ø
System can be customized to meet your
unique food service needs.
---